Glaze with me (AKL)
Want to glaze a plate made by Krissy over a wine with some friends or meet some new ones? Join us for our next glaze with me evening at Sea Breeze cafe in Westmere Auckland

Evening includes:
- 1.5 hour creating time
- a glass of organic wine or Almighty
- glazing a hand-made plate by Krissy
Get your ticket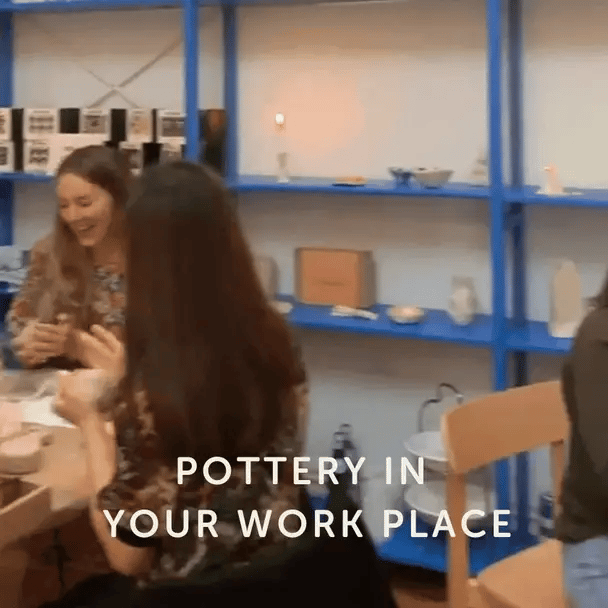 Team building
Change up your Friday afternoon drinks at the office and give your employees a mindful experience that fosters play, or maybe you'd like to do some corporate gifting?

Give your colleagues a sensory journey, leaving them feeling relaxed and better connected to themselves and each other.

Whether it's over zoom or in the office - organise your next fun activity with us. Perfect for a different Christmas party or a wellbeing exercise.

We have custom kit + facilitation options - get a quote at the bottom of this page.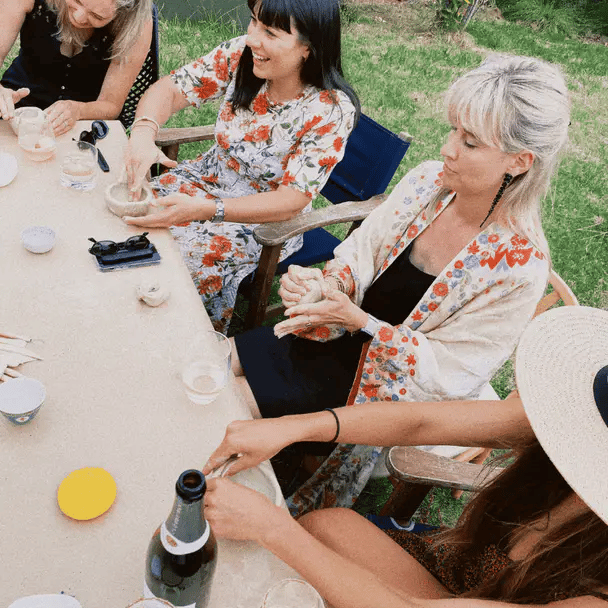 Social events
Have a hen's party or friend's birthday coming up that you're organising? What about doing some 'creative' pottery modelling?

Choose to make a fem body or have the freedom to create what ever your group would like.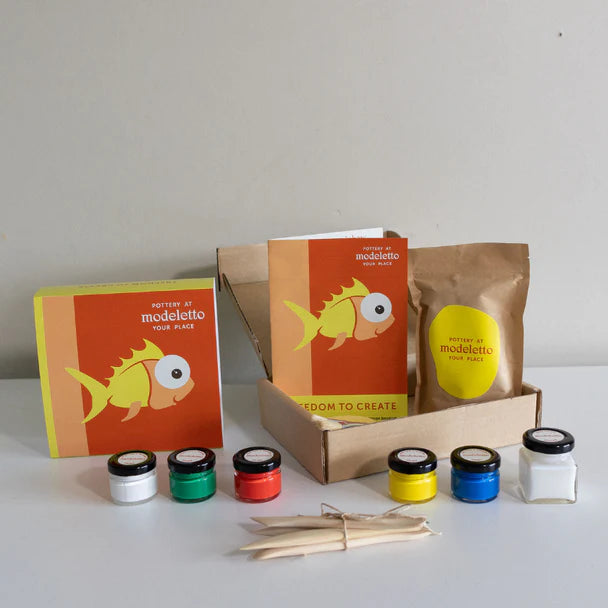 Junior potter party
Have a child's birthday coming up? Our kids group kits are the perfect activity.

Their kits will include:
- a mindful art therapy experience
- air-dry clay to make a couple of things
- sculpting tools + sponge + paint brushes
- 5 paint colours + sealant
- step-by-step instructions
- option to add earthy toned paints + more clay
These businesses have hosted parties & they highly recommend - now hint to your HR team
Fill out the form below if you'd like to discuss a custom kit or have any other requests.