behind the scenes
This isn't about us - it's about you and your journey, so we won't say much here. We do want to tell you that we are a purpose driven brand that's on a mission to introduce more play + free people's minds of comparisonitis, perfectionism and stress, through art therapy. 

When you have messy hands you disconnect from your devices (which we all need to do a little bit more of) and spend time in flow state which is when you're completely immersed in something and your mind becomes quiet (yes all those hundreds of tabs start to close down -yipeee).

We need to play more (and not on our phones)

Clay is the perfect medium to play around with. 

Pottery at your place ®

We bring pottery to your place with our at-home air-dry kits.
What's the best part?  No previous skills, wheel or kiln required! (you do have the option to fire your pieces of course)
Our general kits come with everything that you need to have a mindful moment with yourself.  Our junior kits give little ones a sensory + explorative experience and our team kits are perfect for a team building exercise, a fun party activity for a hens, or a kid's birthday party. 

Oh and by the way, modeletto means 'to model' in Italian, an appreciation for our Italian heritage in Florence, and to our grandfather / dad, Peter Caccia-Birch who is the dearest man, that's forever using his hands to create and paint, and taught us to embrace the messiness of life and to be mindful in these moments. 
Glaze with me (AKL)
Want to glaze a plate made by Krissy over a wine with some friends or meet some new ones? Join us for our next glaze with me evening at Sea Breeze cafe in Westmere Auckland

Evening includes:
- 1.5 hour creating time
- a glass of organic wine or Almighty
- glazing a hand-made plate by Krissy
Get your ticket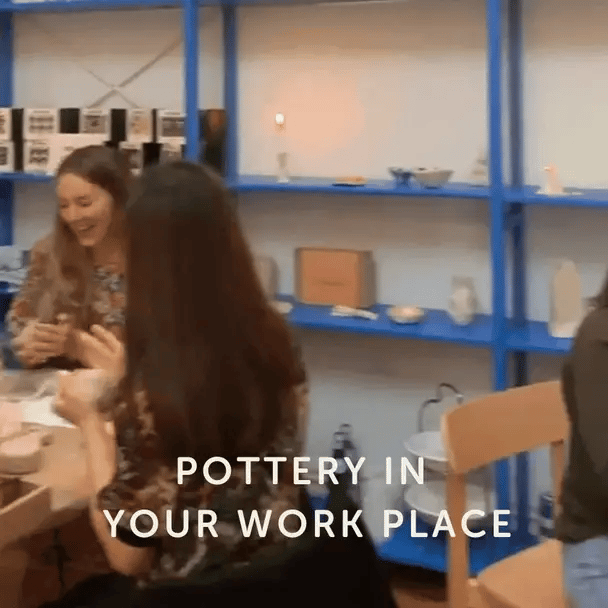 Team building
Change up your Friday afternoon drinks at the office and give your employees a mindful experience that fosters play, or maybe you'd like to do some corporate gifting?

Give your colleagues a sensory journey, leaving them feeling relaxed and better connected to themselves and each other.

Whether it's over zoom or in the office - organise your next fun activity with us. Perfect for a different Christmas party or a wellbeing exercise.

We have custom kit + facilitation options - get a quote at the bottom of this page.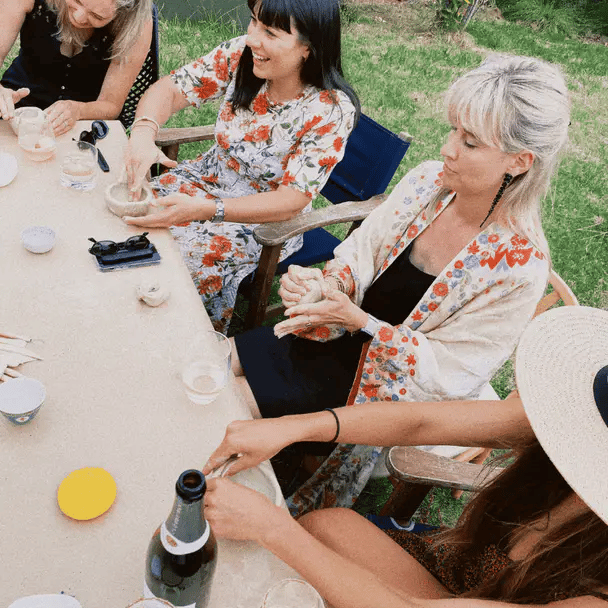 Social events
Have a hen's party or friend's birthday coming up that you're organising? What about doing some 'creative' pottery modelling?

Choose to make a fem body or have the freedom to create what ever your group would like.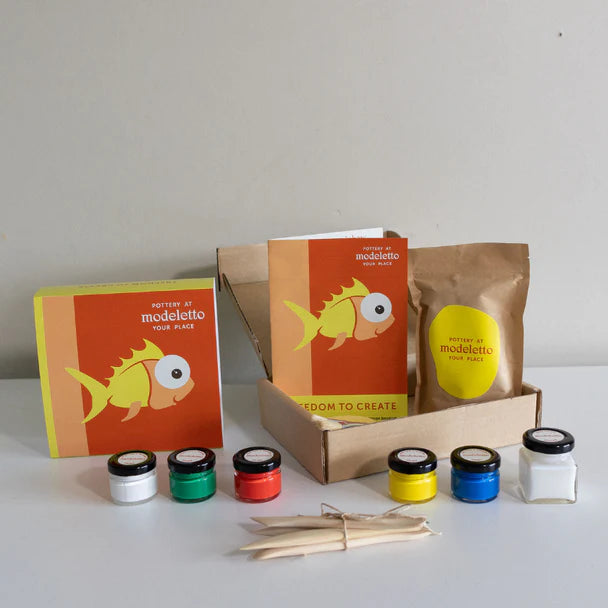 Junior potter party
Have a child's birthday coming up? Our kids group kits are the perfect activity.

Their kits will include:
- a mindful art therapy experience
- air-dry clay to make a couple of things
- sculpting tools + sponge + paint brushes
- 5 paint colours + sealant
- step-by-step instructions
- option to add earthy toned paints + more clay
These businesses have hosted parties & they highly recommend - now hint to your HR team
Fill out the form below if you'd like to discuss a custom kit or have any other requests.